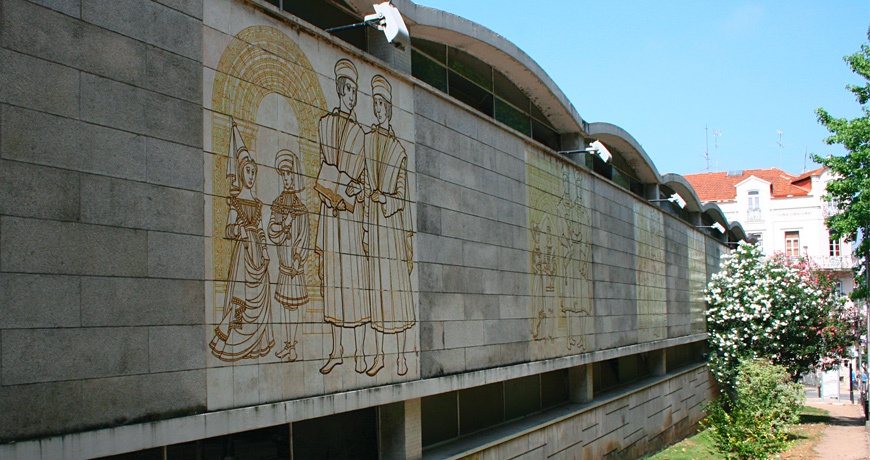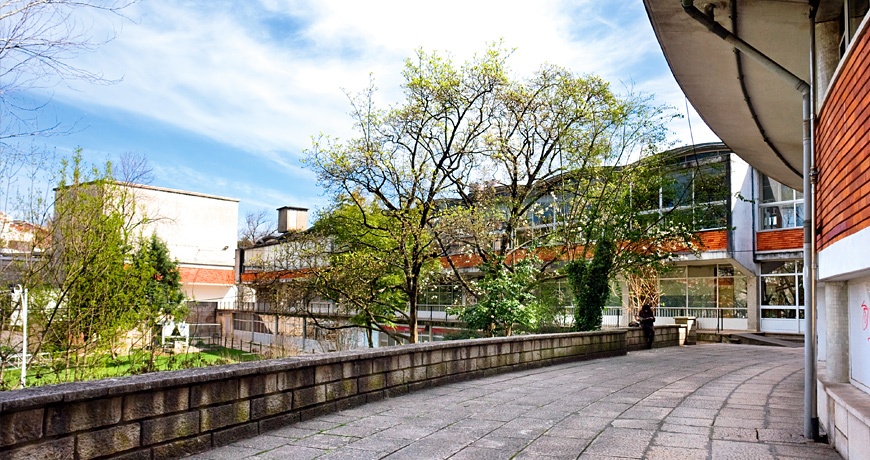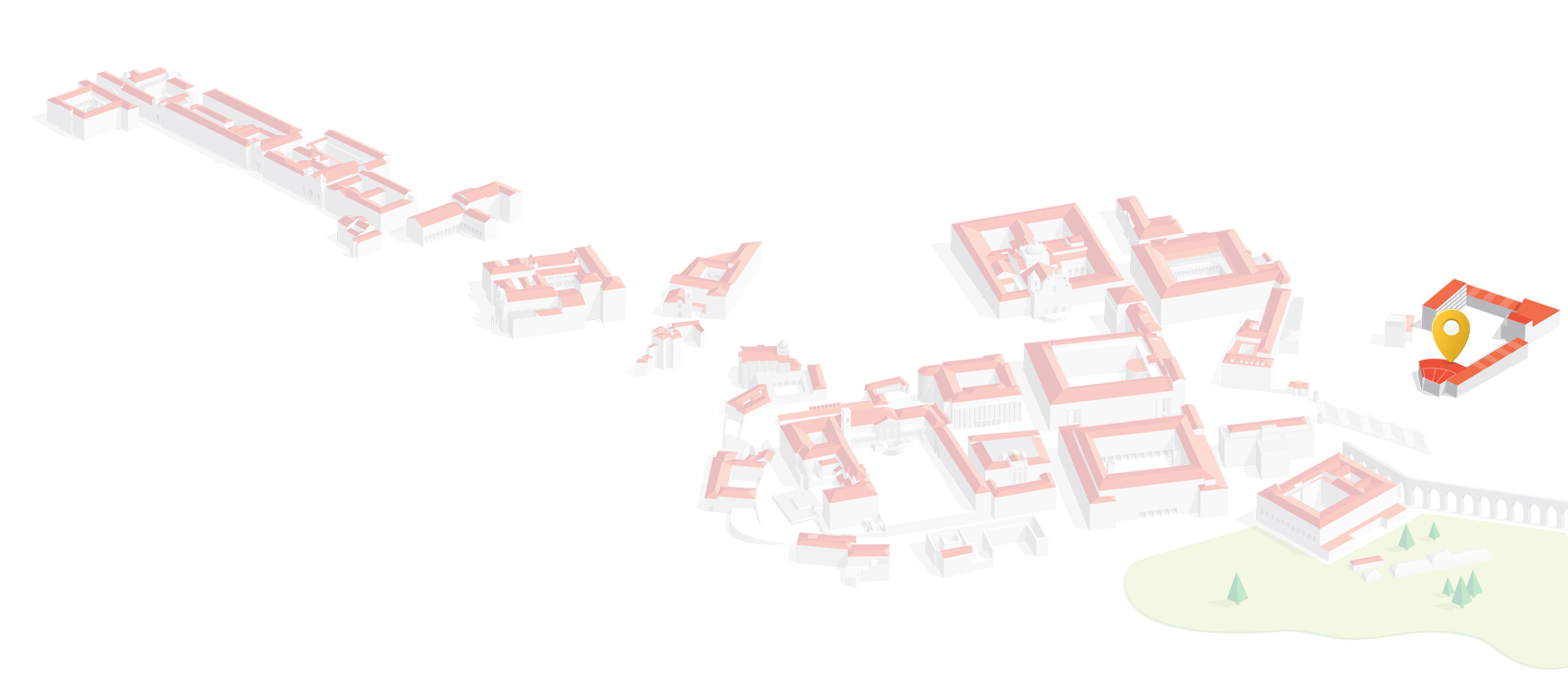 Coimbra Student Union
Sections and services of the Student Union, Canteens, Theatre (Teatro Académico de Gil Vicente)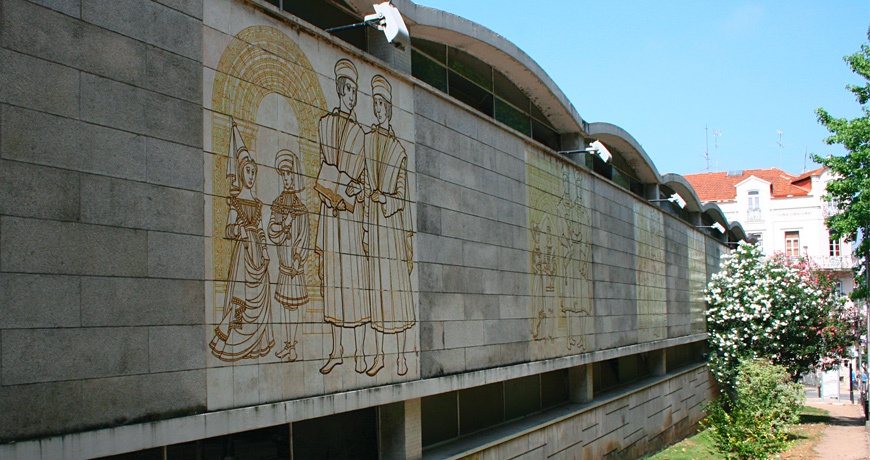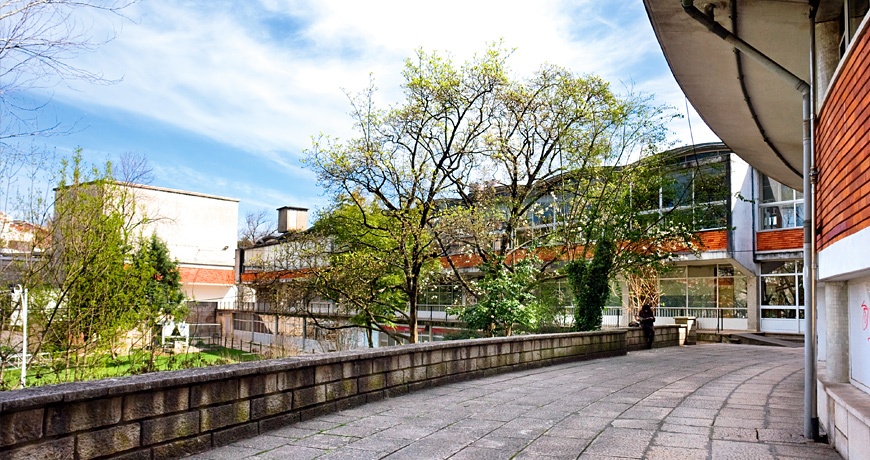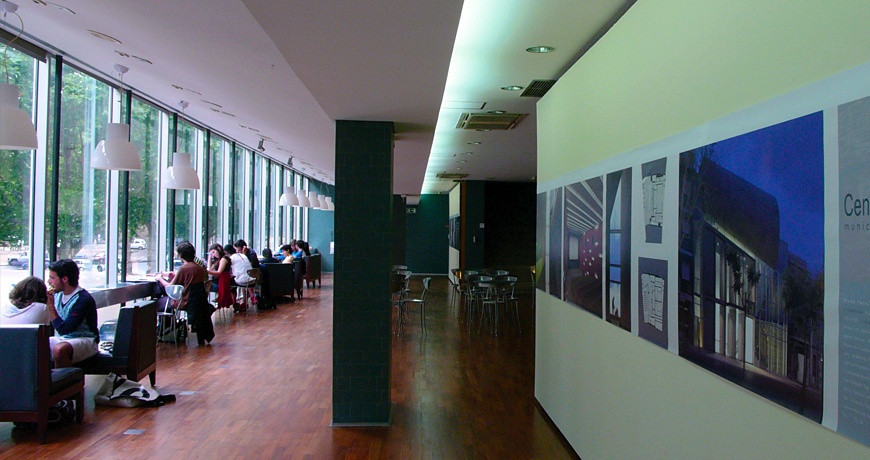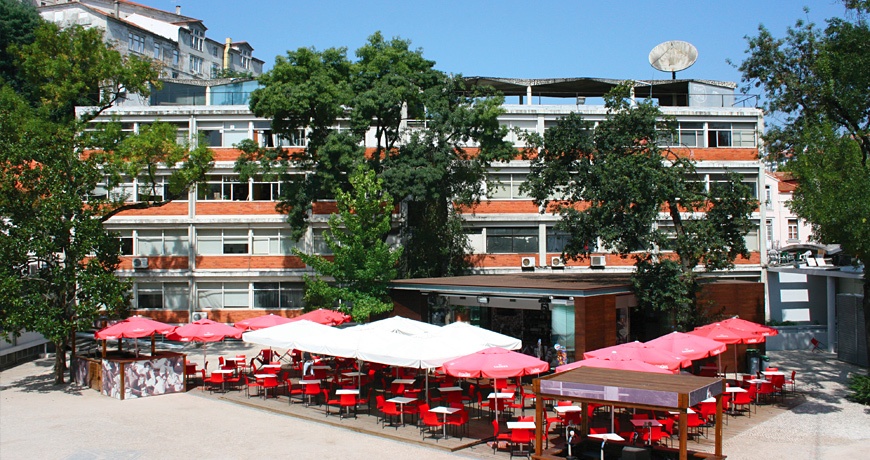 Art and Architecture
The construction of the student complex started in 1954, according to a project by the architects Alberto José Pessoa and João Abel Manta.
Composed of several buildings which concentrate different services – canteens, cafeterias and cafés, gymnasium, theatres, rehearsal rooms, and cultural and sports sections – the new premises display a marked stylistic break with the "monumental classicism" adopted for the university uptown area. However, the modern vocabulary of the construction plan was consistently criticised by the Higher Council of Public Works, which focussed on the lack of architectural elements and features in the "Portuguese tradition".
Later, the wide area surrounded by the different buildings of the Union was turned into a garden designed by Gonçalo Ribeiro Teles. Marked horizontality and asymmetry in construction predominate, and the spatial organisation of the different buildings follows a functional logic that is consistent with their specific purposes.

Proposed Intervention
The group of buildings did not have maintenance/conservation works in recent years.
The architect Gonçalo Byrne designed a project of remodelling of the ensemble that will endow the Student Union with better facilities.
The present proposal contemplates the deconstruction of the elements that mar or are not in keeping with the building's spatial and typological features. The main aim of this spatial rationalisation and reorganisation of functions is that the group of buildings will be easily understood on a programmatic and functional level and to improve equipment and infrastructure networks, in particular the electrical, informatics and heating, cooling and ventilation systems.
The current purpose of the buildings will be maintained.
Technical Document

PDF