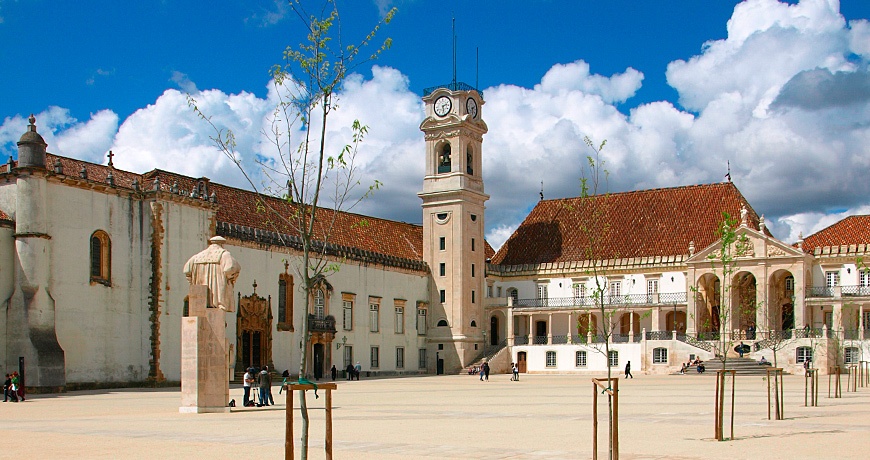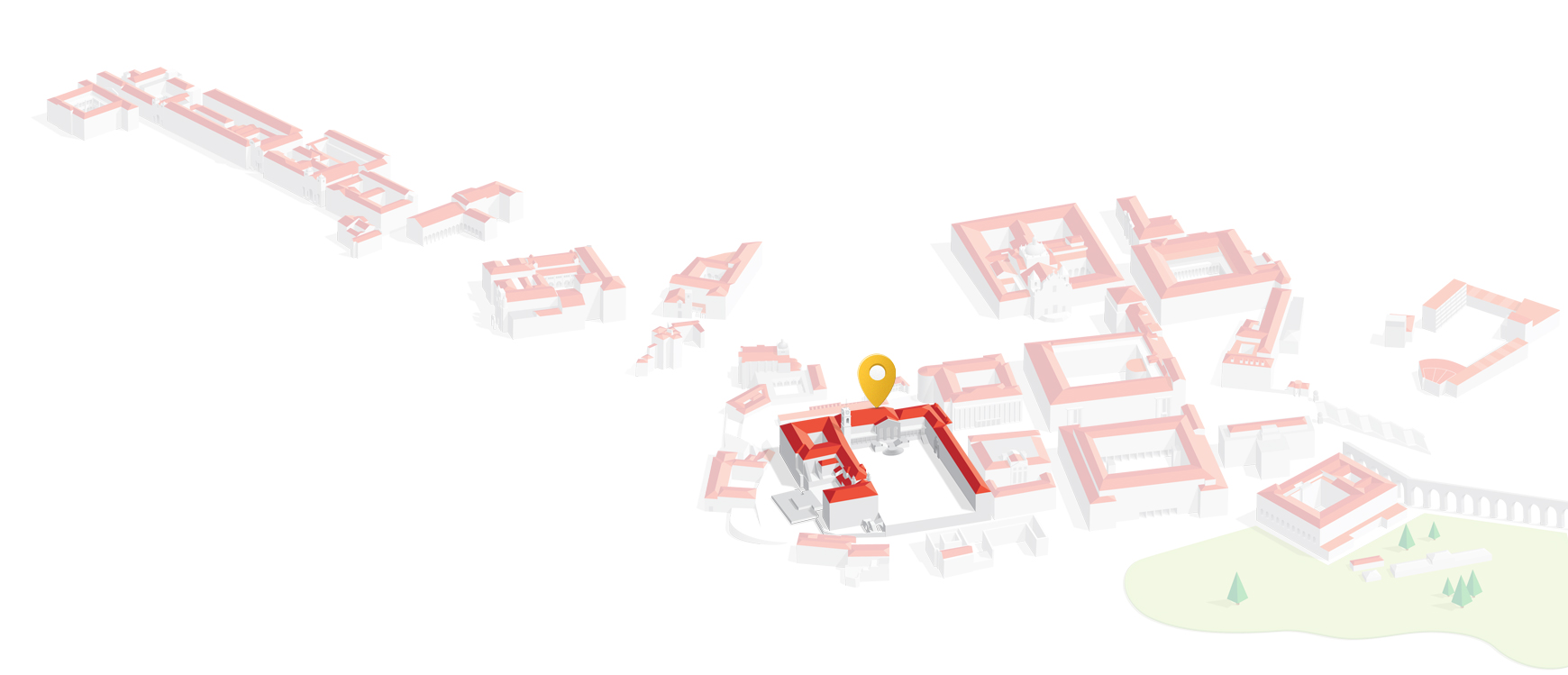 University Palace
The intimate connection of the University with royal patronage since its foundation can still be seen today in many areas which bear witness to the various phases of improvements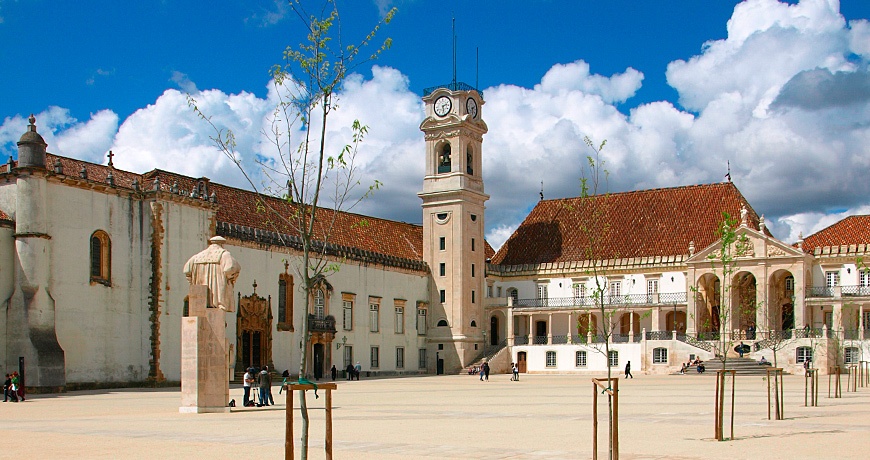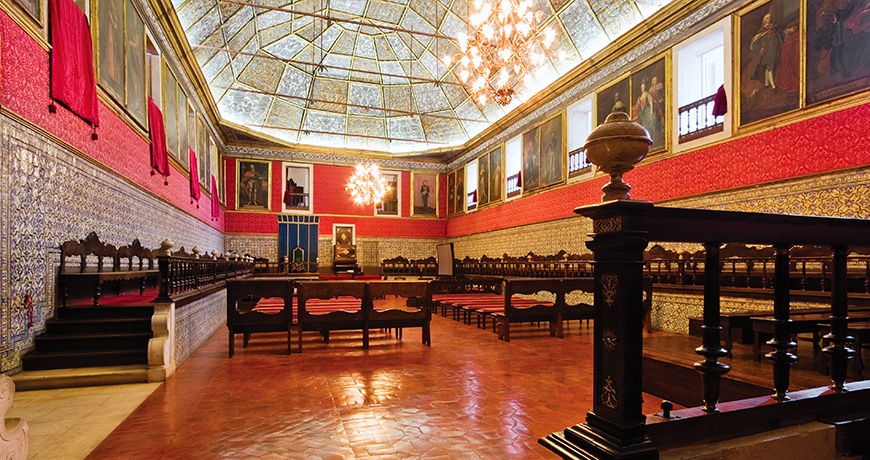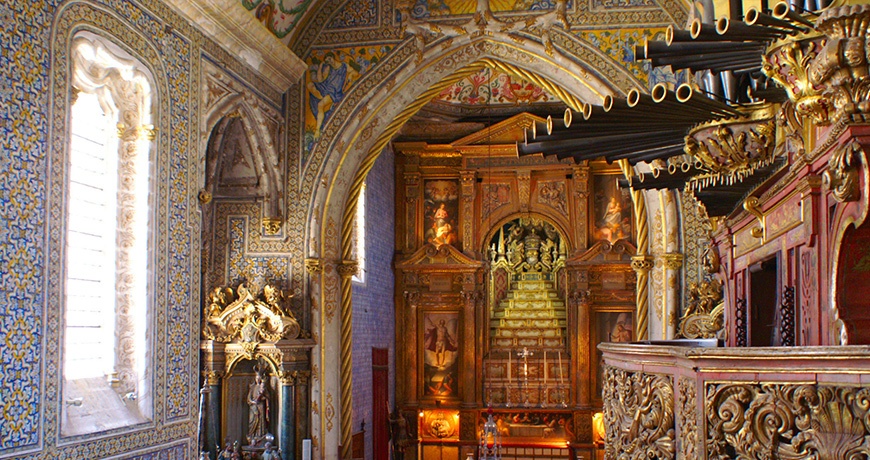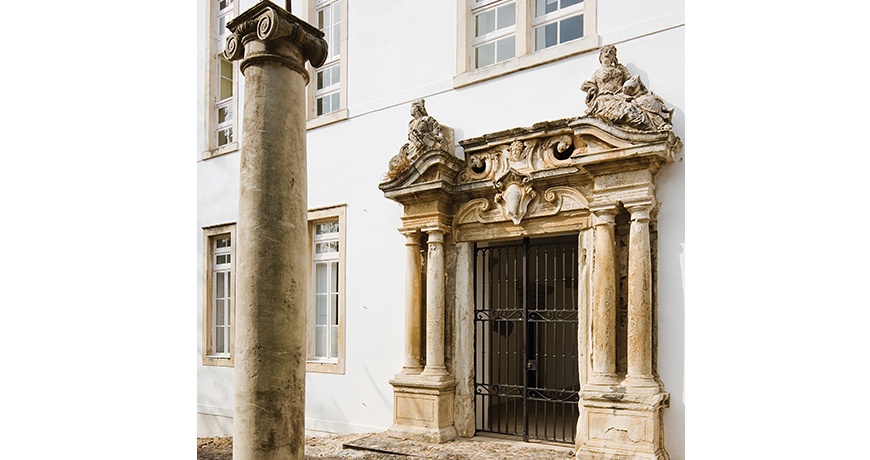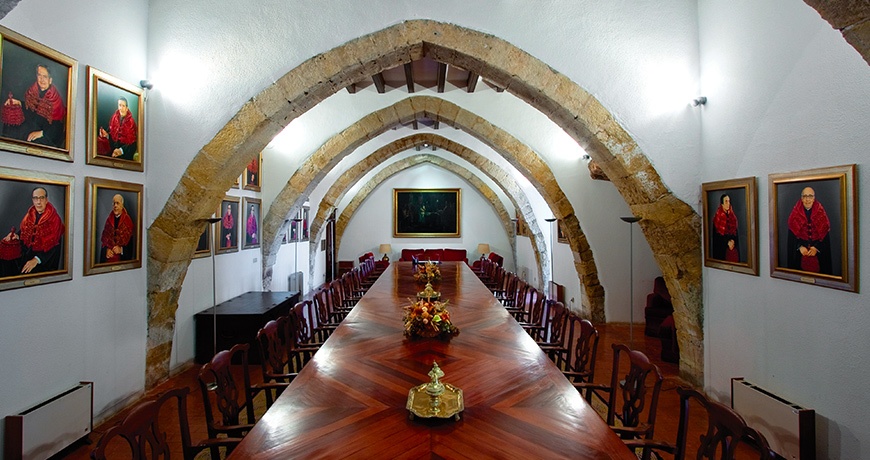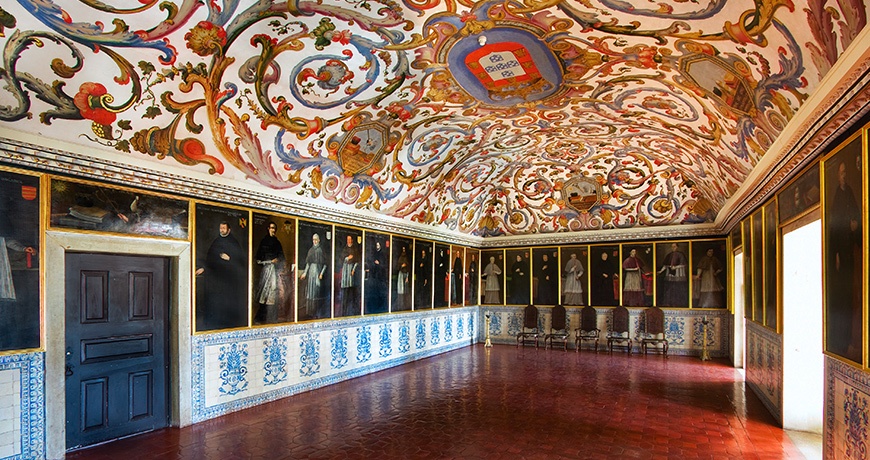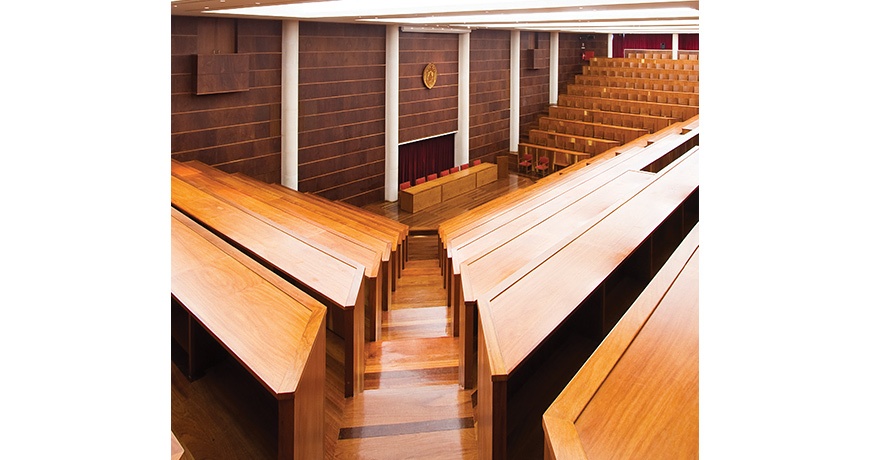 Art and Architecture
The intimate connection of the University with royal patronage since its foundation can still be seen today in many areas which bear witness to the various phases of improvements of the University Palace. There are many examples of images exalting the figure of Wisdom and/or the monarchs most closely connected to the institution.
The most significant pieces, by their historical and artistic importance, are: The «Iron Gate» (1633 – 1634); the Minerva Stairs, which attain their present appearance in 1724; the University Tower (1728 – 1733); the Gerais (1698 – 1702), rebuilt in the 1770s; the Via Latina (1773 – 1777); the St. Michael's Chapel, from the Manueline period; the St. Peter's College, inaugurated in 1545, and extensively renovated in the late 17th and early 18th centuries; the Joanine Library (1717 – 1725); the Auditorium of the Faculty of Law, finished in 2001.

Proposed Intervention
The group of buildings is for the most part well preserved. Since 2004, several conservation and restoration works have taken place: Via Latina,University Tower , Minerva Stairs and Courtyard.
The present proposal contemplates the deconstruction of the elements that may or are not in keeping with the building's spatial and typological features. The main aim of this spatial rationalisation and reorganisation of functions is that the group of buildings will be easily understood on a programmatic and functional level. The current purpose of the building will be maintained.
Several rehabilitation, conservation and restoration works are planned: Joanine Library (2013/2017), St. Michael's Chapel (2012-2013), Gerais (2012-2017), Northern wing (2013-2017), Iron Gate and St. Peter's College (2015-2017), Portals (Gerais, St.Michael's Chapel, Joanine Library, St. Peter's College).
Technical Document

PDF