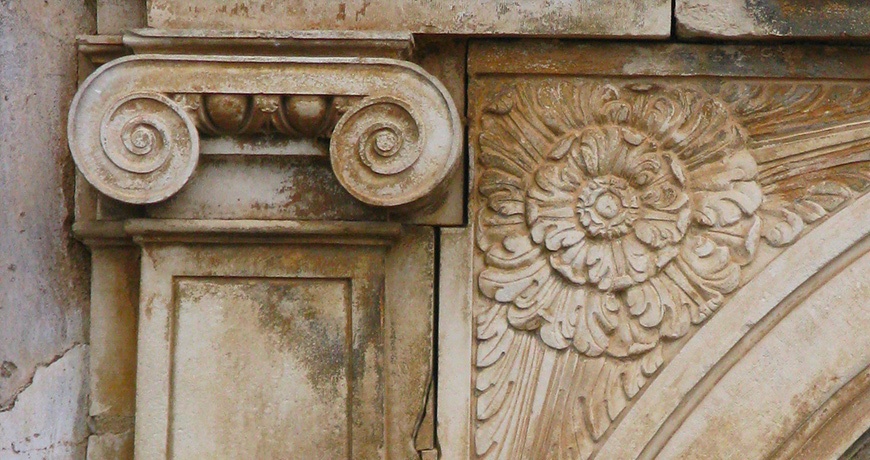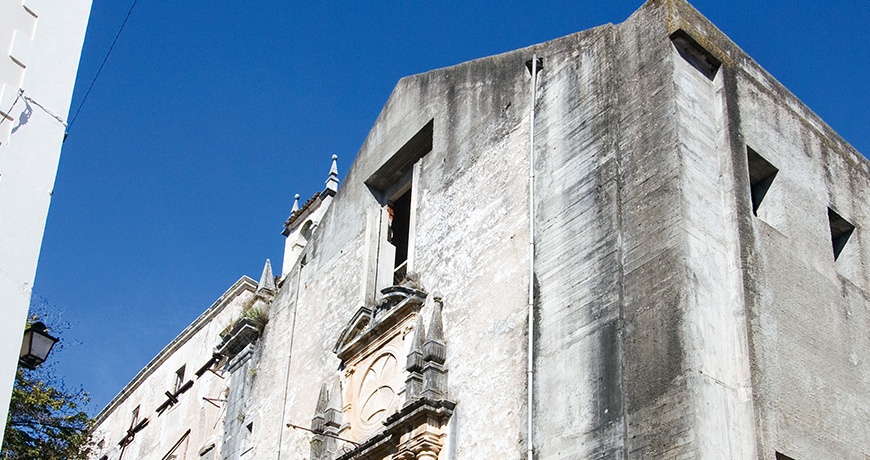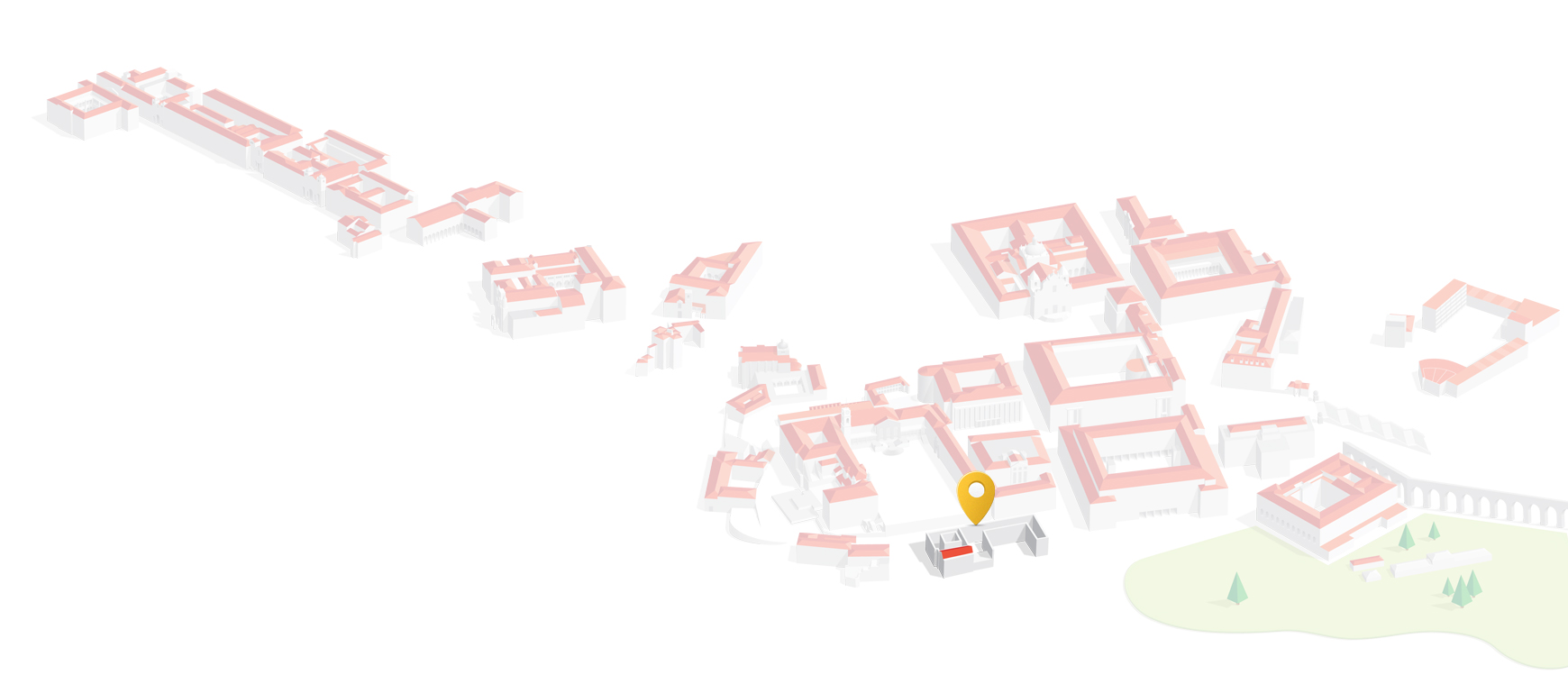 Holy Trinity College
The building complex, whose construction initiated in 1555, consists of the church and the functional areas necessary for accommodation and teaching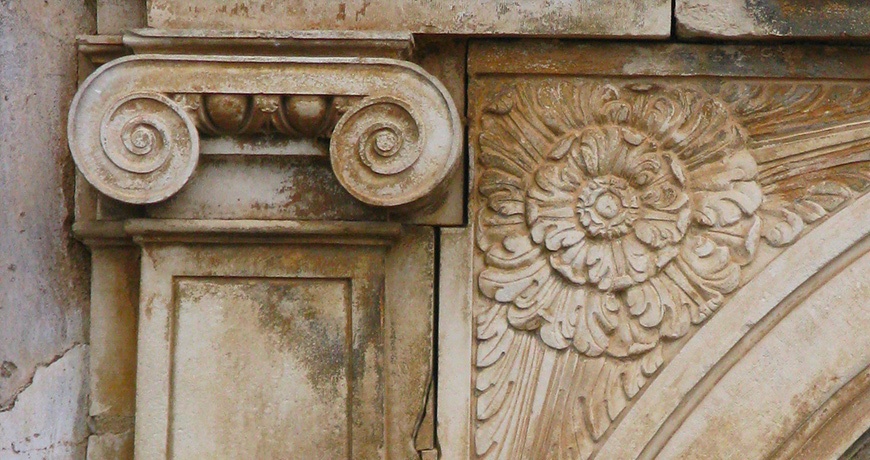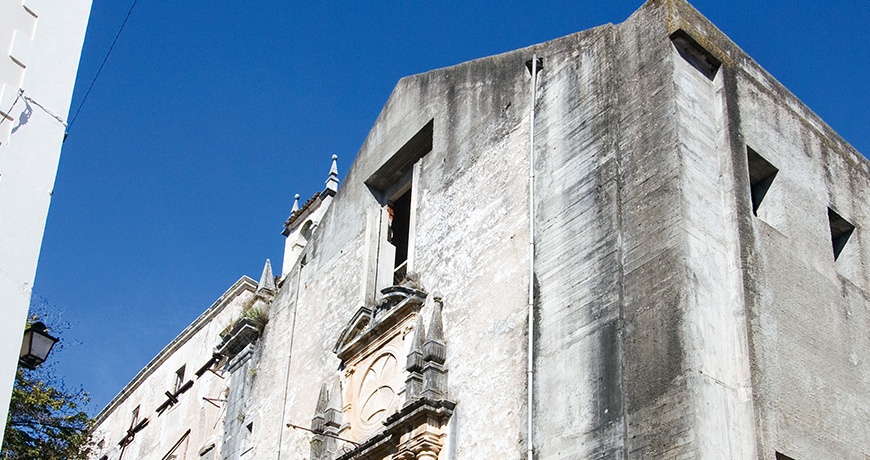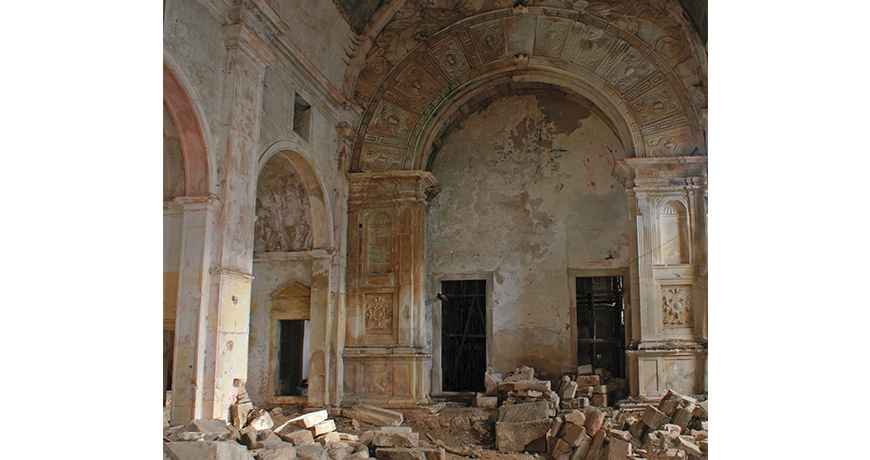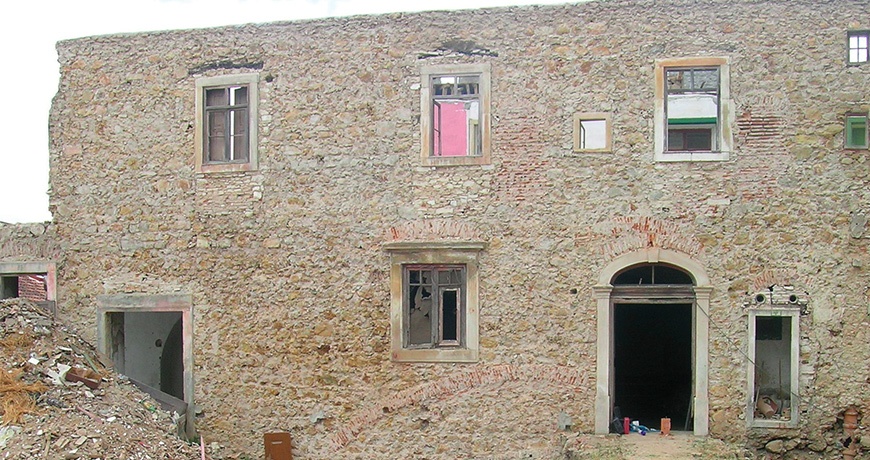 Art and Architecture
The building complex, whose construction initiated in 1555, consists of the church and the functional areas necessary for accommodation and teaching, is an example of mannerist art, its architecture sober and free from excessive ornament.
The church, despite the damages and destruction it suffered, particularly after its collapse in 1988 (which destroyed the singular loggia), remains to this day the noblest part of the construction. It follows the model of the college churches built in Sofia Street, with an ample nave with side chapels, three on each side, and an inscribed transept. The doorway, finished around 1630, is framed by two pairs of Doric columns set on pedestals, and crowned with the symbol of the Trinitarian order: a cross pattée.
The cloister is made up of four simple arches on each side, with quadrangular piers. In the floor above, a window is set over each arch, the architrave in a late renaissance style.

Proposed Intervention
The College was desfigured and damaged by its successive occupants and most of the building has been unoccupied for decades. It is severely ruined.
An extensive archaeological intervention recently took place, which revealed the building's successive phases of occupation. At the same time, the execution of the project of adaptation of the college complex to the European University Judicial Court and other services of the Law School is taking place, under the supervision of the architects Francisco Xavier Rocha de Aires Mateus and Manuel Rocha de Aires Mateus.
Technical Document

PDF