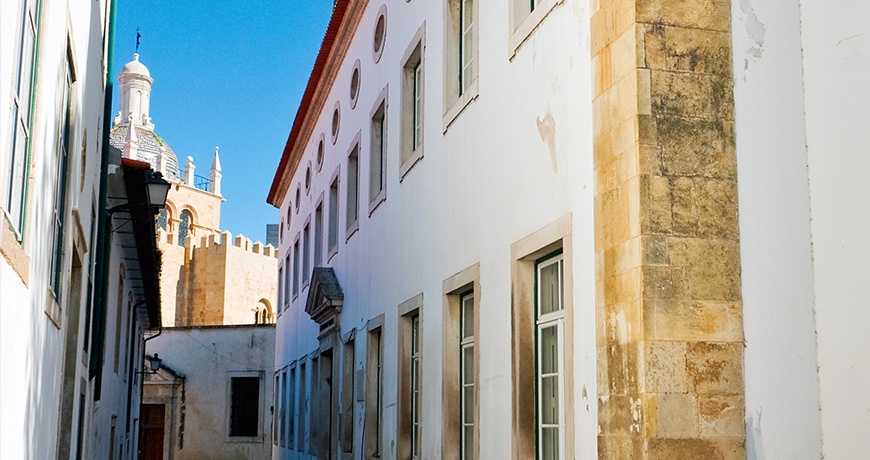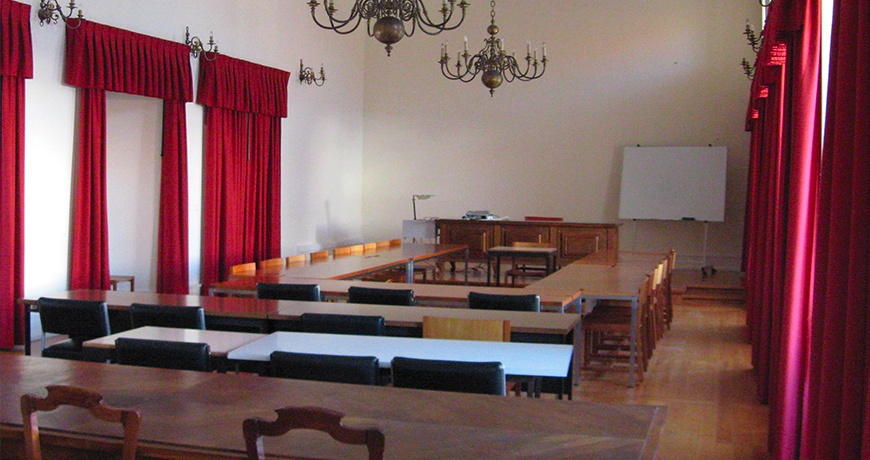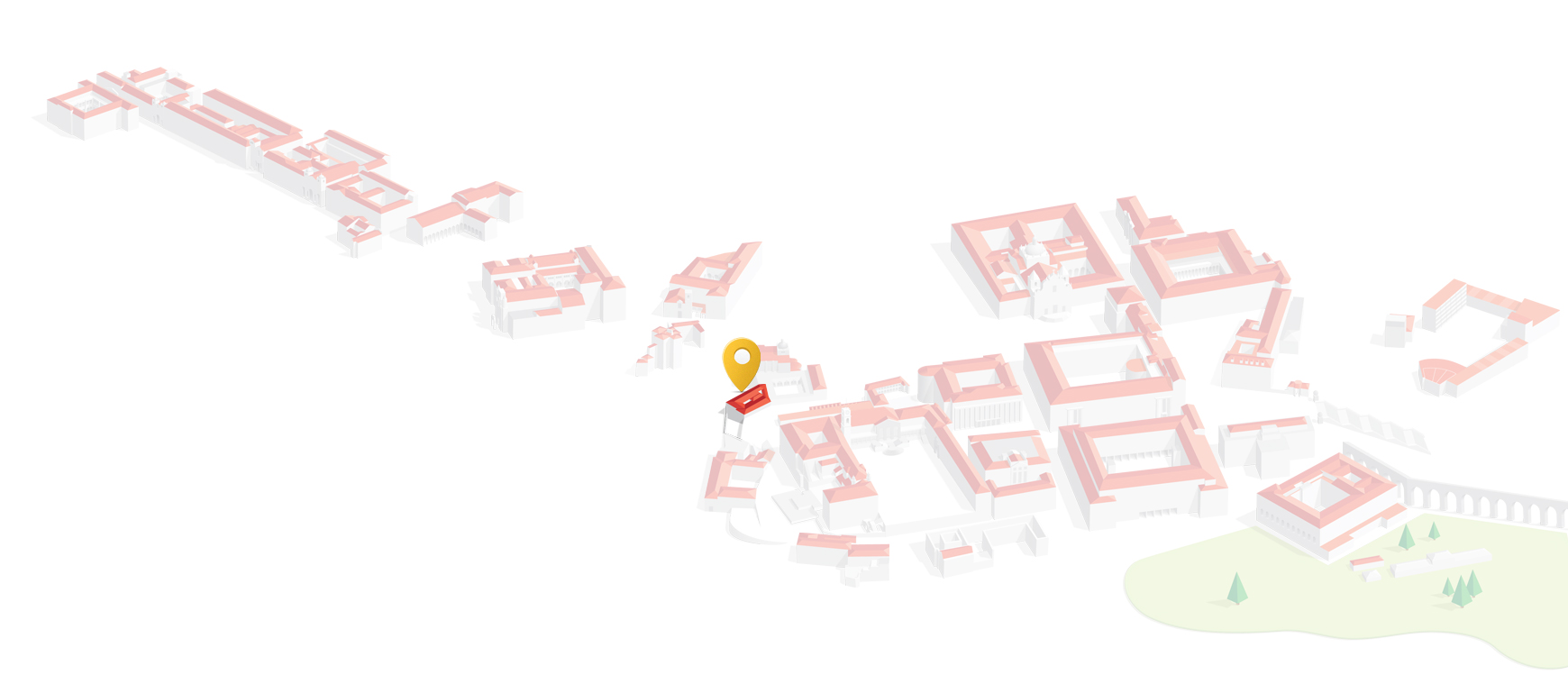 University Press
The Pombaline Reform led to the construction of this building, in 1773.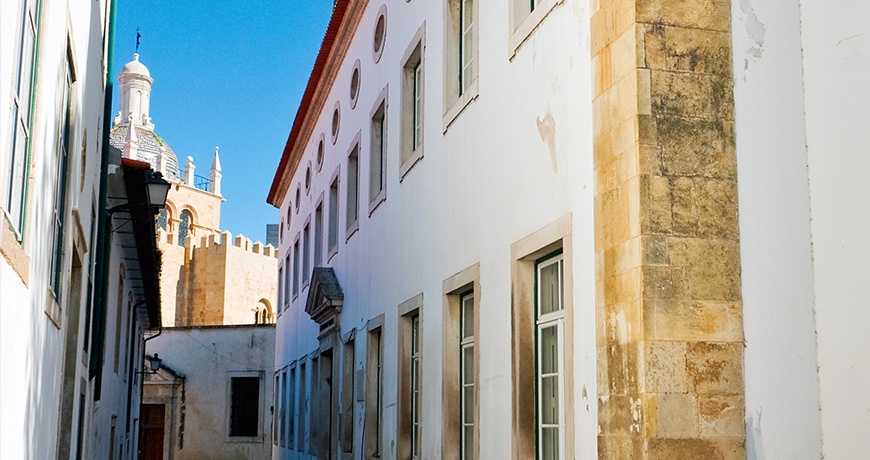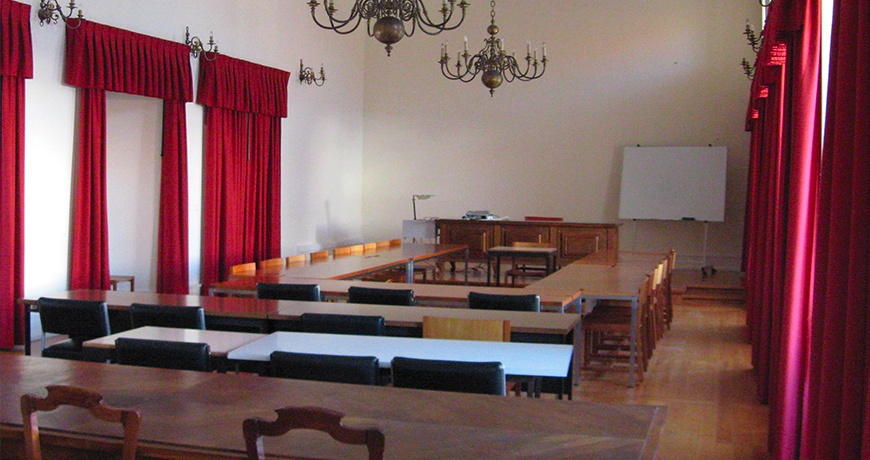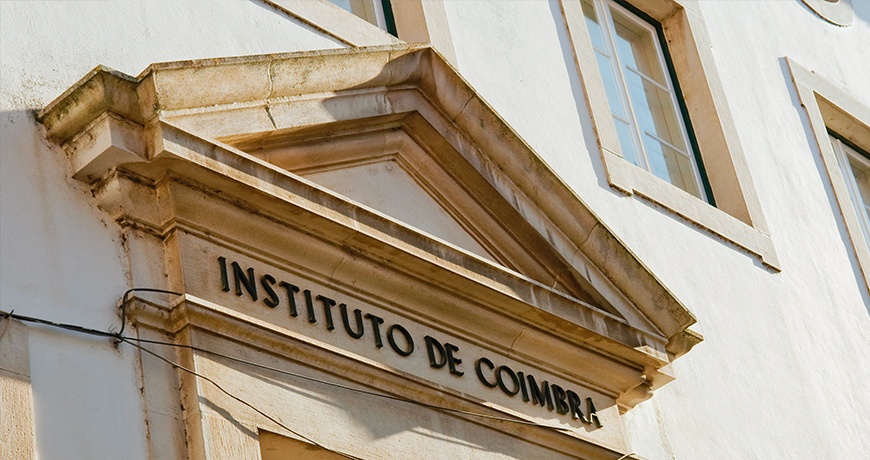 Art and Architecture
The Pombaline Reform led to the construction of this building, in 1773. It occupied a wide area, still perceivable today. The major works were concentrated in the cathedral cloisters' area and in the new two-storey building with a small courtyard facing the street.
The main façade has a portal crowned by a simple triangular pediment, identical to the present external door of the cathedral's cloisters, and it has five windows on each side on the ground floor, eleven windows on the second floor and twelve oval eye- windows on the top floor. The top of the building is decked with urns, the ones on the edges being larger than the rest.
The interior of the main building was altered several times according to the needs and functions of the services that they housed throughout the years, but a grand staircase still remains. This provided access to the upper floor of the cloisters, where the printing shops were located.

Proposed Intervention
The building maintained its original purpose until 1934. In 1999, the University Press was reactivated and established in the building that it had previously occupied.
In 2003 a project for the rehabilitation of the building was made.
The present proposal seeks to recover the architectural programme of the reconstruction carried out in the 17th century. It involves the deconstruction and/or demolition of selected structures, in order to provide a clearer understanding of the original spatial arrangement, and the elimination of imprudent interventions.
The current purpose of the building will be maintained.
Technical Document

PDF